- On Tap -
All of our beer on tap is from local breweries in Lake County
- $5.00 -
Ciara Inspiration American Pale Ale
6.2%
Lake Bluff Brewing Company
Lake Bluff, IL
Medium bodied, with biscuity talk profile, with a strong Citra hoppiness of lemCitra Inspiration American Pale Aleongress and tropical bitterness.
---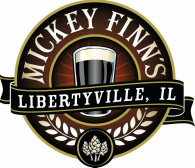 Amber Ale
5.6%
Mickey Finn's Brewery
Libertyville, IL
The Amber is an American-style amber ale with bold hop character. The darker malts that are used during the brewing process create the amber color of the beer as well as the caramel sweetness of the flavor.
---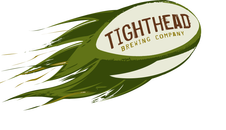 Chilly Water Pale Ale
4.8%
Tighthead Brewing Company
Mundlein, IL
Wheat based Pale Ale that is fermented very clean with American ale yeast giving it a crisp, refreshing finish. Ciara and Amarillo hops provide an aroma and flavor of mango, tangerine and other soft citrus fruits.
---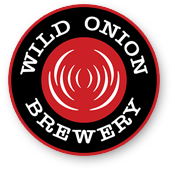 Misfit
6.5%
Wild Onion Brewery
Lake Barrington, IL
A velvety, chewy IPA with the perfect blend of hop bitterness, aroma, and malt body. Centennial and Citra hips give Misfit a pleasantly bitter kick, along with a hing of citrus.
---
- Crafted Cans and Bottles -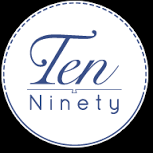 Ten Ninety Brewing Company
Glenview, IL

---
Half Wit IPA
5.7%
This "little brother" to Ten Ninety Imperial Witbier take a back seat to no one, Brewed with pilsner talk, flaked wheat and barley, accented by coriander, orange peel and local honey, Half Wit's crispy, dry finish make it a refreshing beer for all seasons.

Imperial Witbier
10.1%
Witbier is a Belgian style ale that is typically pale and cloudy due to a high concentration of wheat and barley protein. Traditionally spiced with coriander and Curacao orange peel, witbiers and light, refreshing, and complex

90 Feet from Heaven IPA
6.3%
Layered with five hop varieties and dry hopped to add a tantalizing aroma, 90 Feet from Heaven delivers a well-balanced IPA your taste bus will think is a gift from, well you know where.

Jaggery Tripel
11%
The monastic breweries of Belgium created Tripel as a balanced and powerful alternative to the pale lagers of Eastern Europe. Traditional Tripels are fortified with Belgian candi sugar or invert sugar syrup.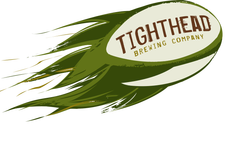 TightHead Brewing Company
Mundelein, IL
---
Irie IPA
7.8%
Hoppy, complex, sturdy malt backbone, dank hop qualities.

Scarlet Fire Roasted Red Ale
5.6%
Roast red with caramel malt. Sweet and toasty.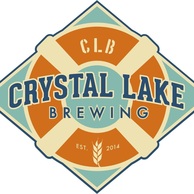 Crystal Lake Brewing Company
Crystal Lake, IL
---
Wake Maker IPA
4.8%
Citrus-y finish, firm bitterness, clean, refreshing, big flavor.

Beach Blonde Golden Lager
5.3%
Approachable, crisp, mild, pillowy softness, honey-like sweetness

Lakeside American Marzen Ale
5.6%
Chewy malt, caramel sweetness, ready, subtle floral/piney hope notes.

Slalom King Rye IPA
7.5%
Bold, hoppy, bitter, classic, floral hints, aggressive.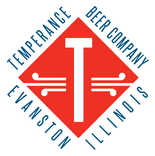 Temperance Beer Company
Evanston, IL
---
Restless Years Rye Pale Ale
5.8%
Crisp and refreshing with sweet hints of pure joy, our pale ale keeps things moving with tropical aromatic hops and a spicy rye finish.

Smittytown
5.5%
English-style amber ale with the addition of refreshing tart cherry puree, which makes it even more satisfying.

Gatecrasher
6.6%
India Pale Ale stands apart from the bitter crowd and entices with bountiful aromatic hops and a touch of malt sweetness, proving there's more than one way to crash a gate.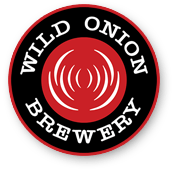 Wild Onion Brewing Company
Lake Barrington, IL
---
Misfit IPA
6.5%
Centennial and Citra hops give Misfit a pleasantly bitter kick, along with a hint of citrus.

Pumpkin Ale Spiced American Ale
5.4%
This crisp ale brewed with spices has hints of pumpkin pie and a rich, malty aroma.

Hop Slayer Double IPA
8.2%
This robust ale is so full of malt and hops that you can almost chew on it.

Radio Free Pilsner
5.2%
A gold-colored, light-bodied German-style beer with crisp, floral hop aroma.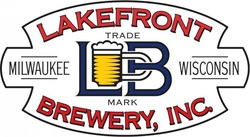 Lake Front Brewery
Milwaukee, WI
---
Fixed Gear IPA
6.8%
It pours a glaring crimson tone with a rocky white head and a brilliant floral-citrus aroma, thanks to an aggressive dry hopping.
- Wine Selection -
Donati Family Vineyard
The Paicines AVA is located 27 miles inland from Monterey, California and is part of the greater Central Coast AVA. The warm daytime temperatures and cool evening breezes allow our grapes to mature slowly, thereby developing wines of great character, balance and complexity. Our mission is to provide our customers with wines that complement any occasion from formal to informal, with consistent quality that you can trust. Please enjoy with Family and Friends.


Cabernet Sauvignon
Bottle $20.00
By the Glass $5.00