On Tap
All of our beer on tap is from local breweries in Lake County
- $5.00 -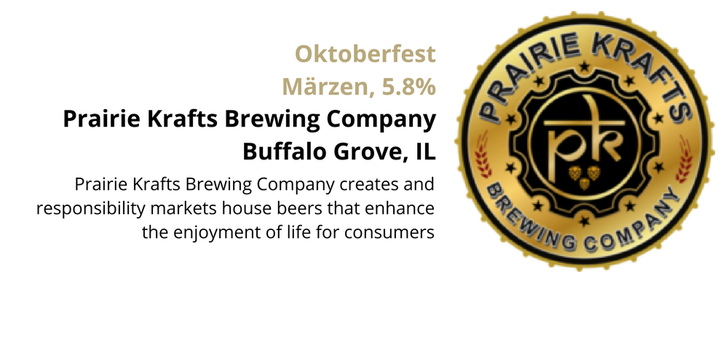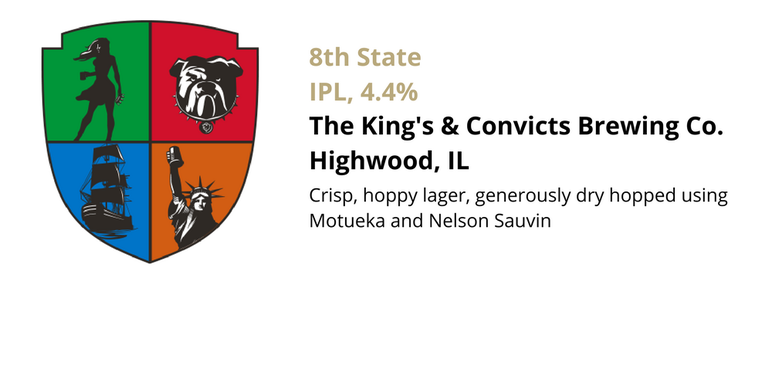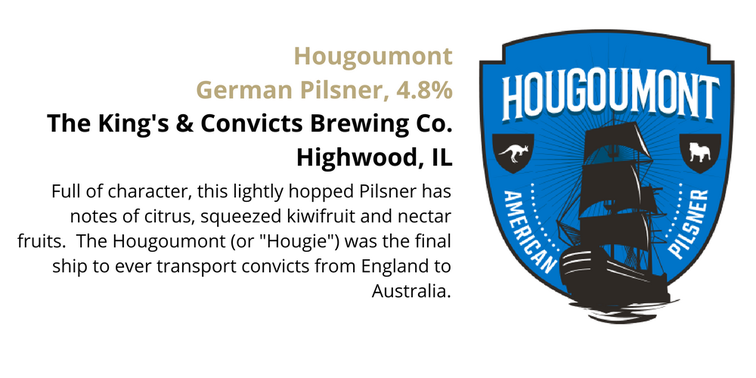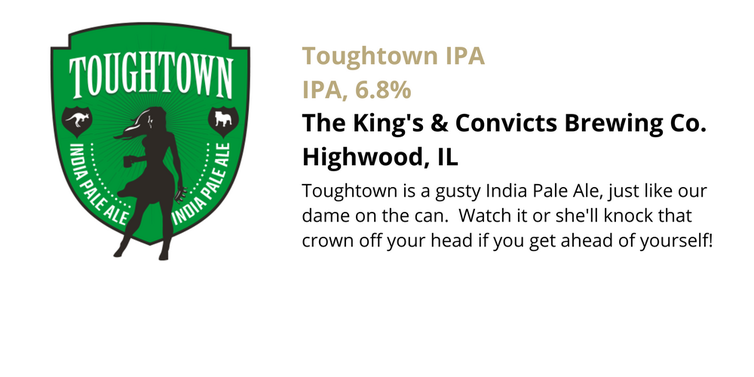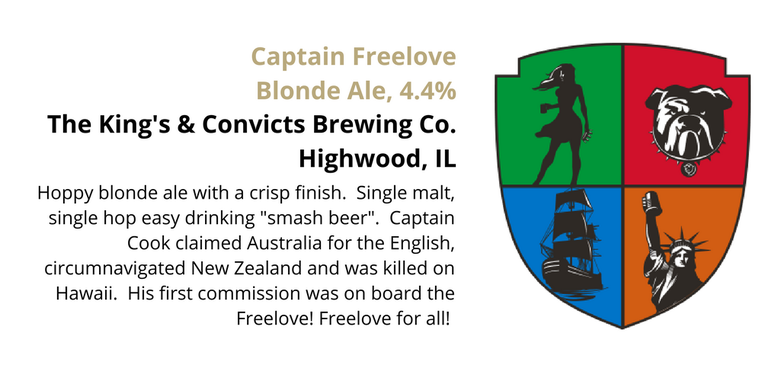 Crafted Bottles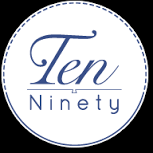 ​Ten Ninety Brewing Company
Glenview, IL
Half Wit Belgian Style Ale
5.7%
This "little brother" to Ten Ninety Imperial Witbier take a back seat to no one, Brewed with pilsner talk, flaked wheat and barley, accented by coriander, orange peel and local honey, Half Wit's crispy, dry finish make it a refreshing beer for all seasons.

90 Feet from Heaven IPA
6.3%
Layered with five hop varieties and dry hopped to add a tantalizing aroma, 90 Feet from Heaven delivers a well-balanced IPA your taste bus will think is a gift from, well you know where.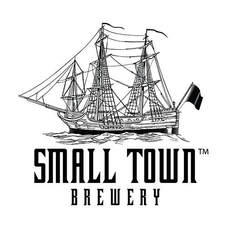 ​Small Town Brewery
Wauconda, IL
Not Your Father's Root Beer
5.9%
Well, to be blunt, this tastes just like the root beer you remember as a kid. Sweet and silky, it goes down smooth and hits your tongue with the perfect combination of vanilla, sarsaparilla and anise. Don't know how sarsaparilla and anise taste? They taste delicious. That's how they taste.

Not Your Father's Ginger Ale
5.9%
There's a reason Gingers are known for their feistiness. In this brew, the distinct, spicy taste of ginger is balanced by a sweet, mellow undercurrent. A gusty, citrus-driven note hits the front of the tongue, while just the right touch of floral and fruit notes give the ale a full-bided finish. This is definitely an ale with attitude.

Not Your Mom's Iced Tea
5.2%
Don't tell the Brits, but in America, we like our tea on ice. This classic flavor is made with real lemon juice, eating a perfect ybalanced and refreshingly smooth brew.


Imported Beers
Estrella Galicia, Spain.....5.5%
Pacifico, Mexico.....4.5%
Modelo, Mexico.....4.4%
Modelo Negra, Mexico.....5.4%
Corona, Mexico.....4.4%
Corona Light, Mexico.....4.1%
Victoria, Mexico.....4.0%
Peroni, Italy.....5.1%
​Heineken Light, Netherlands.....4.2%
​

​Revolution Brewing
Chicago, IL
Anti-Hero.....6.5%
Fist City.....5.5%


Samuel Adams
​Boston, MA
Boston Lager.....5.0%
Oktoberfest.....5.3%
Rebel IPA.....5.0%
​


Domestic Beers
Michelob Light, St. Louis, MO.....4.0%
Coors Light, Golden, CO....4.2%
Miller Light, Milwaukee, WI.....4.2%
Bud Light, St. Louis, MO.....4.3%
Leinenkugel's Summer Shandy, Chippewa Falls, WI.....4.2%
Goose Island Four Star Pills, Chicago, IL.....4.2%
New Belgium Fat Tire, Fort Collins, CO.....5.2%
All Day IPA, Grand Rapids, MI.....4.7%
Prairie Kraft's Premium Pils, Buffalo Grove, IL.....5.3%


Wild Onion Brewing Co.
Lake Barrington, IL
Misfit.....6.5%
Radio Free.....5.2%
Hop Slayer.....8.0%





Wine Selection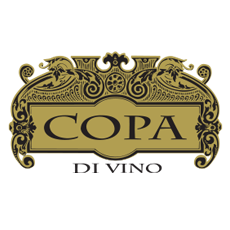 Copa Di Vino
The Dalles, Oregon


Red:
Cabernet Sauvignon
Merlot
​

White:
Chardonnay
Pinot Grigio
Moscato
​Riesling
​White Zinfandel*